Police Department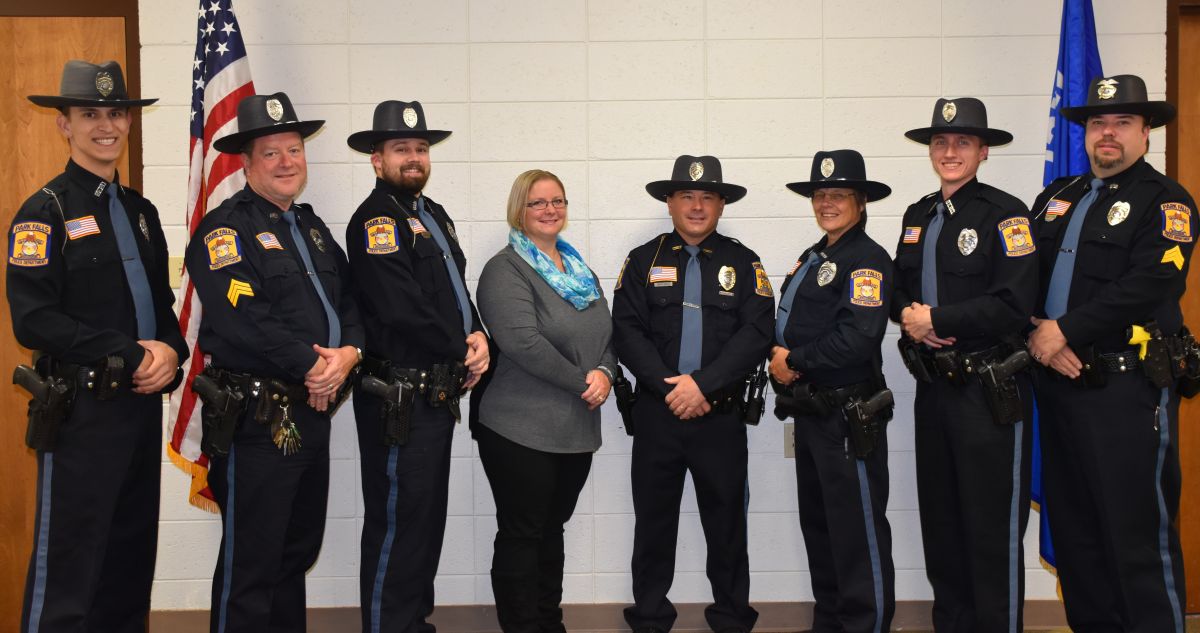 The objectives of the Park Falls Police Department are:
To protect constitutional guarantees for all persons
To create and maintain a feeling of security in the community
To reduce the opportunities for the commission of crime
To aid individuals who are in danger of physical harm and assist those individuals who cannot care for themselves
To resolve conflict
To identify criminal offenders and criminal activity and, where appropriate, apprehend offenders and participate in subsequent court
proceedings
To identify problems that are potentially serious law enforcement or governmental problems
To facilitate the movement of people and vehicles
To provide other police services to the community
In order to achieve the above objectives, the Park

Falls Police Department stands committed to:
Provide a continual training program to insure professional competence and development of personal and organizational discipline in order to carry out departmental goals and objectives
Recognize the importance of planning functions to develop programs which will address major goals and objectives of the department;
Cooperate with related public and private agencies in pursuit of their major goals
Emphasize a continual willingness to study and initiate new and better police services for the community
Vehicle Registrations, License Plates, and Title Transfers Available by Appointment Only
In an effort to provide our residents and area communities with the best possible service we provide processing of registrations, license plates and title transfers by appointment only on Wednesdays and Thursdays from 11am-2pm.
We are able to process car, truck, and motorcycle transactions. We unfortunately are not able to process any other types of transactions (ex: heavy trucks, campers, trailers, etc.)
To transfer a vehicle title, please be prepared with the original vehicle title (all information completed and signed by all parties) and social security numbers and birth dates for any individuals being listed on the new title as owners.
To transfer a license plate, please be prepared with the plate number and vehicle identification number from the existing vehicle we are transferring it from.
We are only able to accept cash, check or money order for payment. We are not able to accept debit/credit cards.
If you need more information or for assistance to process a transaction we are not able to do for you, please call the DMV Call Center at 608-264-7447.
PFPD Non-emergency phone: 715-762-2446
If you are witnessing a crime in progress or are experiencing an emergency, please dial 911.